It's that time of the season again where the future of the manager – Arsene Wenger becomes the talk of the world. On Friday, Ian Wright told BBC that the impression he got from Wenger the before is that his time is up.
The devastating loss to Bayern Munich increased the call for him to call it quit.
There are reports that although the club has offered him a new 2-year contract, they are on the look-out for a new manager should he decide to walk away. Allegri, Tuchel and Loew among the names being mentioned.
We asked our writers for their opinions on the manager and these are what they have to say:
Eweobaja Olumuyiwa Foluso (@FOlumuyiwa_1)
How did we even get to this stage where we'll have to debate if Arsene Wenger is still the right man to lead Arsenal forward? This would have been unthinkable some years back. We got a drubbing of a lifetime last night and that has renewed calls for the man who made us what we are today to step down.
While it is true that results have not been fair to us for some years, I don't agree with the narratives that Arsene Wenger is solely to blame for Arsenal's woes. The board should take a large portion of the blame.
Arsene Wenger is the fall guy, hence the wave of criticisms he has received. Will another manager do better than what he's doing presently? I don't think so.
Should he leave? I'm indifferent. I want him to do well. I want him to go back to winning titles. I'm a Wenger fan and I'm not afraid to show it regardless of what people might think.
It's okay to want change, and as the saying goes, change is the only constant thing. However, if the change involves raining abuses on the man who made Arsenal what we are today, I'm out.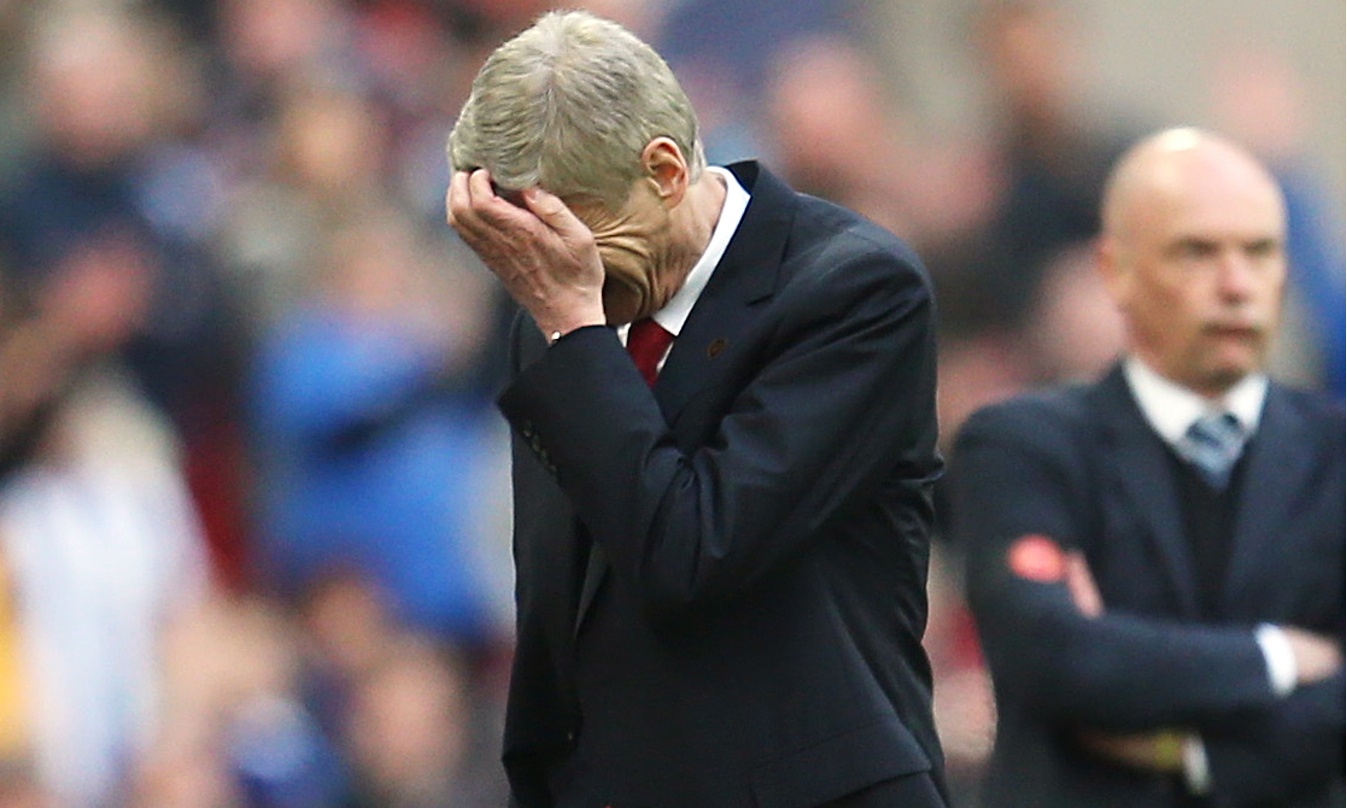 Ehigiator Sidney (@sidramatic1)
I think Wenger should step aside for a new younger and vibrant manager to take the team further. As it is, I think Wenger has run out of gas and ideas to move the team beyond the present position. Wenger will remain adored by Arsenal fans and no matter the circumstances of departure, he will remain the best manager the club has ever had. His tactics are outdated and he seems not to have belly to stand the younger managers at the top clubs; the reason why Arsenal tend to lose against the top teams in England and Europe. However, the succession plan must be thoroughly executed to avoid Arsenal falling into midtable mediocrity like Liverpool and Manchester United
Henry Eddie (@henrie_10)
Having to answer this question 10 years ago wouldn't have been easy. This is due to the fact that we were building a new stadium and we were facing financial challenges to compete in the market.
But fast-forward to this season where we basically have money to spend, every one still say its "SAME OLD ARSENAL".
You begin to ask questions like –  "Where did we go wrong as a club?"; "Why can't we compete with the so-called big clubs in the transfer market?"; "How did we become a team without leaders?"; "Why are we always mentally weak?"; "Where is the fighting spirit?"
Personally, I think Wenger should resign as the manager and become a board member. His time is up as a manager. Over the years, we have been so poor tactically against top opponents. This is not due to the board! This is down to the coaching staff. His weakness is been transferred and played out by the players on the pitch. His inability to let go of players who have missed it at been a top player is hurting the club and his trust.
You can't take away the fact that Wenger loves Arsenal, especially when you look at all the works and sacrifice he has done for the club. But to be honest staying as the manager of Arsenal beyond this season isn't love but hatred.
Olatunde Adegoroye (@horlatunde)
In times past, saying YES to a question like this would be almost equivalent to facing a firing squad from the Gunners Army all around the world. But times have really changed as the same thing keeps repeating itself season after season. I stopped blaming the players we've had and the ones we have now after Leicester won the league last season. They defied Wenger's persistent excuse of 'money wins you the league'. The league was ours to lose but we at the end lost it to questionable team setup (tactics, approach) name it… and inconsistency.
Unexpected mid season breakdowns has been a big problem in our post-highbury teams season after season, and this is due to the inconsistency and tactical ineptitude of our once football Le Professor Arsene Wenger.
All I've got for Arsène is respect and love but I think he needs to admit that he has done his best for the club because personally i don't see a Wenger team matching the consistency and tactical ingenuity of the new generation coaches he's got to contend with right now either in PL or UCL. So my humble submission is YES he should step down at the end of the season.
Lincoln Omeiza (@linkzomeiza)
I have waited for years for the old winner in that man to come back to stay, but its not happening. Instead,I am growing older and he likewise. How long should I wait for Arsene, The Beloved to win the league? I could have been happier if this was said 5 years ago, but today I think he needs to leave. His face is no longer the darling of the north. He has lost all touch with reality, making most of us become apologetic. We need a new spirit in the club.
Oluwatobiloba Banjo (@tbanj_)
We might feel we need a change. Quite alright. If we put into consideration the clubs past and lack of investment issues, a lot of people have argued that Arsene has lost himself and this isn't the Arsene we use to know, however I wouldn't blame our lack of success in recent years on Wenger solely. His employers are having a good time with him in charge.
It's a simple analogy, you co-own a company,  employs a manager,  who is adjudged to have failed,  instead of sacking him, you offer him more years to manage.  Your business partner goes publicly to blame you for recent failure.  Yet some Arsenal fans still blame the manager majorly, the man has put up a squad that matches the investment level of the club.
Do you all remember Arshavin's transfer? You say Wenger isn't hungry, he doesn't charge up the players,  I say the players are immature and can't repay Wengers trust. Do you know we hired a psychologist lately? We have average players, yes Wenger signed them, but only with funds made available, do we have a squad decent for a title challenge yet? I will say not quite. We are getting there though. It seems we can finally invest. Wenger will definitely leave and any new coach coming on board only succeed if the club strengthens. I feel the reason the board haven't sacked him over time is simply because they have no moral justification to do so, they set him deliverables which he surpasses. Wenger will leave when it's time, when he does he will leave the club in good shape.