The European Championships not only provide spectacular football, but also a chance to see which of the continent's top competitions is promoting the best talent. Outside90's Matthew Conversano takes a look at five English Premier League names who are likely to play a pivotal role in the success of their respective nations.
Gylfi Sigurdsson (Iceland)
Despite low expectations for the tournament debutantes, conceding the least goals in qualifying Group A has commanded a fair deal of respect for Iceland as they look to steer their maiden European Championship voyage into the knockout phase, and potentially beyond.
It has never really been a question of ability for Gylfi Sigurdsson. That aspect is undeniable. The Icelander has shown that he can cut it against the best in the Premier League with Swansea City; although coupling this is that all important asterisk. Inconsistency.
The attacking-midfielder has all too often gone missing for the Welsh club, with just the monthly pigeon-hole-seeking free-kick keeping his name on the team sheet.
With a stubborn Scnadavian defence, often in the form of a traditional 4-4-2, Sigurdsson will most likely shoulder the responsibilities in attack, and can ill-afford to rest on his laurels if he is to be the man to propel the nation of little more than 300 000 into Euro folklore.
Shane Long (Republic of Ireland)
A lack of goals was a serious concern for the Irish – scoring the least in qualifying Group D aside from minnows Georgia and Gibraltar with 19 (11 of those coming against the latter), so an in-form Shane Long could prove vital come June 10.
The Irishman had a stellar season at St Mary's which saw his side achieve Europa League qualification, but the question remains whether or not the Southampton forward can replicate his potency in front of goal for the national squad.
The striker must perform like Irish fans know he is capable of on the international stage, if they are to qualify from the 'Group of Death' consisting of Italy, Belgium and Sweden.
Dimitri Payet (France)
If not for the incredible Cinderella fairytale that was Leicester City's Premier League campaign this season, Dimitri Payet's influence at West Ham would simply be unrivaled.
More than a dead ball specialist, the Frenchman has shown that his creativity going forward has the potential to instill fear into opposition defences, where the players on paper would most likely not have the same effect on their own.
However, despite sheer quality among the French ranks, a strong and more importantly consistent performance from Payet will be needed to materialize their status as tournament favourites on the park.
Matteo Darmian (Italy)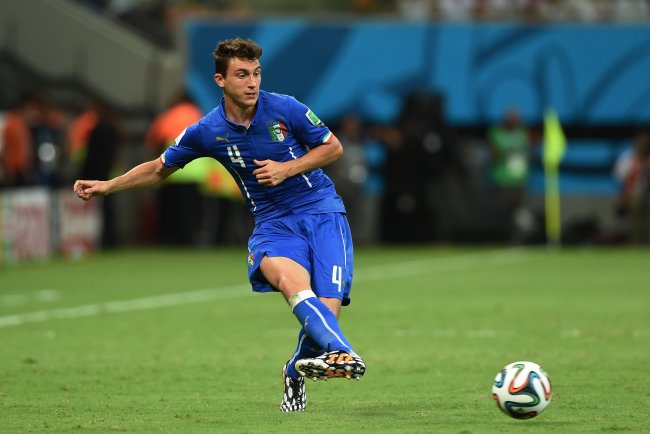 Gli Azzurri come into Euro 2016 with arguably their weakest squad of the decade. Expectations are low and injuries to key midfield cogs Claudio Marchisio, Marci Verratti will make the ever-improbable  all the more difficult.
However, such is the enigma of Italy that low expectations and an apparent sub-par squad seem to be synonymous with international success- a là the World Cup 2006
Yet with Conte's reliance on the 3-5-2 system, the performance of their wing-backs are crucial, and they have got a standout in Premier League star Matteo Darmian.
After making the switch from Torino last year, the defender has not looked back and played his part in a Manchester United team that, despite their criticisms, were defensively sound.
The wide-man in a 3-5-2 is at times a thankless chore, but he will need to be marauding as ever is he is to play his role in Italy's revival.
Wayne Rooney (England)
Though not as groundbreaking as his striking counterparts, Wayne Rooney will have to prove that experience will trump some, frankly tremendous blazes of form from Harry Kane and Jamie Vardy.
This will be the Englishman's fourth European Championship, and despite an average season by his own lofty standards, his understanding of what it takes to shoulder a nations hopes leading into international competitions.
With arguably the Three Lions' strongest squad of recent times, some magic from the attacker will help mend the damage caused by years of football heartache for their faithful.
As long as it does not go to penalties…