With first round of matches done and dusted at Euro 2016, 9jagooners.com's octopus, Anagor Olisaemeka (@olisasega) is back with his predictions for the second round of matches. His statistics for the first round of matches isn't bad with 4 correct results and 2 perfect results. 
Here are his predictions for the next round of games:
Russia – Slovakia
Russia did well to get a late point against England, Slovakia on the other hand too really had a good game against Wales but they lost. This will be a tight one, I'll go for a draw here.
Prediction: Russia 1 -1 Slovakia
Romania – Switzerland
I think Romania were unfortunate to lose against France, they had a good game, the Swiss team on the other hand laboured to a win against Albania. I think Romania desperately need this game to stay in the competition, I'll go for another draw here.
Prediction: Romania 0 -0 Switzerland
France – Albania
The host should qualify today. They will be too strong for the Albania side. End of the tournament for them.
Prediction:France 2 – 0 Albania
England – Wales
This is an all-British affair. I envisage this will be a feisty one with no love lost between them. It will be a very cagey affair but I think England will pip this one.
Prediction: England 2 – 1 Wales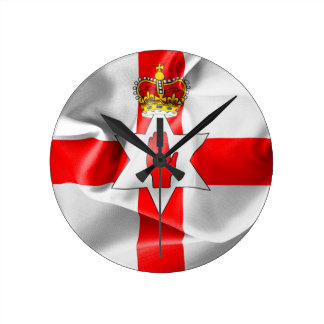 Ukraine – Northern Ireland
This will be a difficult one to call, I feel it will be all squared.
Prediction: Ukraine 1 – 1 Northern Ireland
Germany – Poland
Two neighbours. Great history. Strong rivalry. Won't be an easy game for either side but I guess Germany will be too strong for Poland
Prediction: Germany 2 – 1 Poland
Italy – Sweden
What a performance by the Italians against the highly rated Belgian side! I like the make up of the Italians. Sweden on the other hand were poor against Republic of Ireland . That's why I feel the Italians should win this one.
Prediction: Italy 1 – 0 Sweden
Czech Republic – Croatia
The Czechs were unlucky against Spain and this will be another difficult game against the Croats. I'm having this feeling that Croatia will win this one.
Prediction: Czech Republic 0 – 2 Croatia
Spain – Turkey
Spain should have another narrow win here.
Prediction: Spain 1 – 0 Turkey
Belgium – Ireland
Should be an exciting game to watch with the Belgians knowing fully well that another loss and they are out.
Prediction: Belgium 2 – Ireland 1
Iceland – Hungary 
With that performance the Hungarian team showed yesterday, I think they are bound to qualify. Iceland did so well to get a draw against the Portuguese but that's how far they can go.
Prediction: Iceland 0 – 2 Hungary
Portugal – Austria
Austria were tipped to be one of the dark horses in this tournament but the defeat against Hungary is a big blow to them and I think they will lose again against Portugal.
Prediction: Portugal 3 – 1 Austria