The 2015/2016 is done and dusted and as we all know, the season which promised so much at the beginning faded in the early part of the new year. It did end on a high though as we celebrated yet another St. Totteringham's Day. As a club, we should be celebrating more than finishing above Tottenham. The 2015/2016 season no doubt was a frustration and disappointment all round. A season with little positives and a lot of negatives. So, for the next couple of days, 9jagooners writers will be reviewing the Arsenal squad's performance for the 2015/2016 season on a position-by-position basis. Today we are reviewing the forwards' performance and will be giving our opinion on each player with a rating scale of 1 – 10. If you agree/disagree with our opinion, let us know in the Comment Box below.
Forwards
ALEXIS SANCHEZ: 17 goals and 11 assists make for a good reading for a winger who was out for about 3 months. The Chilean was disappointing for some parts of the season due to injury and overplaying. He had a good season but our man needs to rest. Rating: 7/10
THEO WALCOTT: To me Walcott is the most disappointing player of the Arsenal squad in the last campaign. Injury against Tottenham shattered everything about him. I think his time is up at the Emirates. Rating: 3/10
JOEL CAMPBELL: The Costa Rican ressurected his Arsenal career when it looked to be over for him at the club. He was impressive anytime he was called upon. Rating: 6/10
OLIVIER GIROUD: After a relatively bright start to the campaign, the Frenchman faded away akin to Arsenal's title chances. Giroud endured a 15-game goal drought in the second part of the campaign, which might finally force Wenger to bring in another striker to the Emirates stadium. Rating: 6/10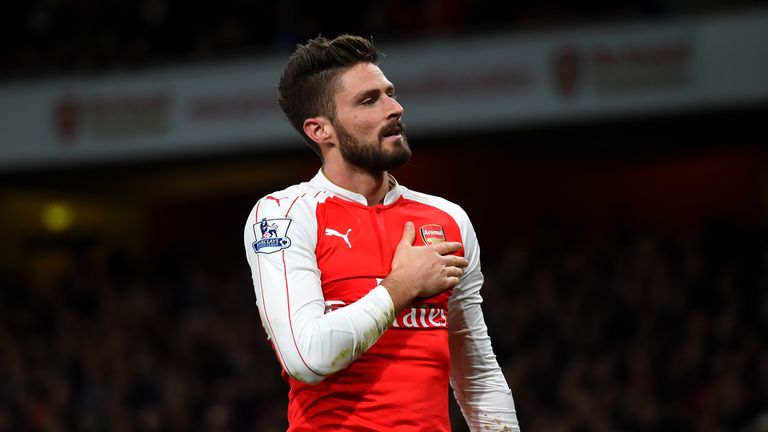 DANNY WELBECK: It is a shame that the striker has been ruled out for another 9 months, having just returned from a long-term injury. The stoppage time winner on his return against eventual champions, Leicester City, was his moment of the season. Rating:  6.5/10
Theo Walcott – It's sad to say but I think Theo was our worst player of the season having spent 10years at the club, a lot of fans expected some scintillating and more matured performances from him but he was disappointing all through the season and this led to his omission from National team duties at the ongoing European tournament in France. Rating: 3/10
Joel Campbell – He was a subject of the manager's trust issues and Arsene never really believed in him bu het played his part with some decent performances during the season. I reckon he might leave to get more game time next season. Rating: 5.5/10
Olivier Giroud – Judging him by the amount paid on him and his known quality level, his stats ain't bad but then the following stats shows he isn't the kind of quality that should be starting upfront for a big team like Arsenal even though he had 16 league goals and 24 goals overall during the season.
"Arsenal scored an average of just 1.6 goals per game at home this season in the Premier League, their lowest return since 1994-95.
Olivier Giroud went 881 minutes without scoring in the Premier League between January and May."
Rating: 6.5/10
Danny Welbeck – The former United man hasn't really enjoyed life at the Emirates as expected with very unfortunate injuries. However, the few times he was available for selection, he didn't disappoint with the highest point of his season's coming against Leicester city back in February where he scored a late winner. Rating: 6.5/10      
Eweobaja Olumuyiwa Foluso (@Folumuyiwa_1)
Theo Walcott – Theo Walcott's perfromances last season were the worst I've seen ever since he joined. He did well for a while in the first part of the season giving Oli a run for his money but then injury set in and he never regained that confidence. I like him as a player and I hope he stays to show he has what it takes to be in that team. Then, I think he should just give up his dream of being a centre forward and focus on the wing where he can use his pace to a devastating effect. Rating: 2/10
Joel Campbell – Campbell would have gone on loan last season if Welbeck had been fit when the season started. He didn't really get a lot of game time which is no fault of his but whenever he was called on, he put in a quality performance. I don't know if he'll be with us at the start of the next season but he'd be nice as a back up. Rating: 5/10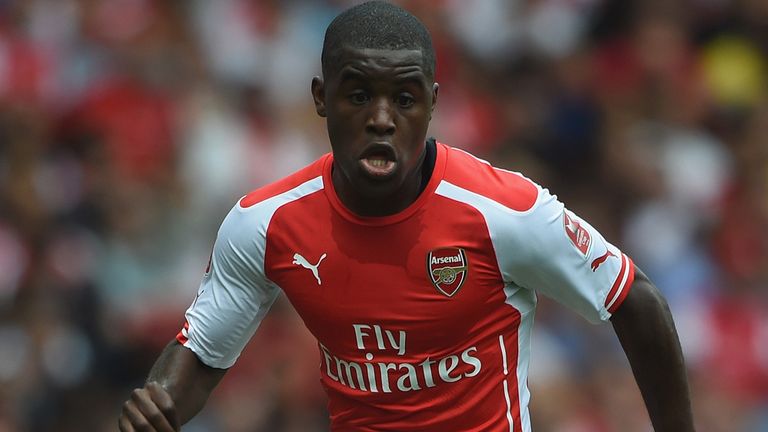 Olivier Giroud – Olivier Giroud in my opinion is the most opinion is the most underrated player at Arsenal. When Arsenal does well, no problem but when things go bad, he gets the blame. He is the easy target but Oli isn't a bad player. Defenders know when they come against him. He might not be the player that beats 5/6 opponent before scoring a goal but he puts in a shift every game. Yet, people don't appreciate him. Walcott and Welbeck should be benefiting from his knock downs but they were never fit. Even though he went through a bad patch last season, I still rate him as a player and he'll be important for us next season if we can get him a quality strike partner. Rating: 6/10
Danny Welbeck – Welbeck's Arsenal career so far has been blighted by injury. I really wish to see the guy fit for 6 months straight so as to see what he can do. He showed that in glimpses with his goals against Leicester City, Everton and Machester United. He'll be a good player for us if h can just stay fit. Stay fit Danny, Stay fit! Rating: 6/10